Using integrations will help you grow and scale your credit repair business by automating repetitive tasks and sharing information between your business tools. In this article, we'll cover everything you need to know about Zapier integrations.
Zapier is one of the greatest tools on the internet. It's like a match.com for web apps and it makes new integrations as easy as snapping Legos together.
Please note:
If you're in the early stages of running your credit repair business, take it slow, learn the business and our basic software first, and don't get sidetracked on integrations. You will not need these tools at an early stage or during a free trial.
Table of contents:
To start, make sure you have the following:
What is Zapier? - Video Overview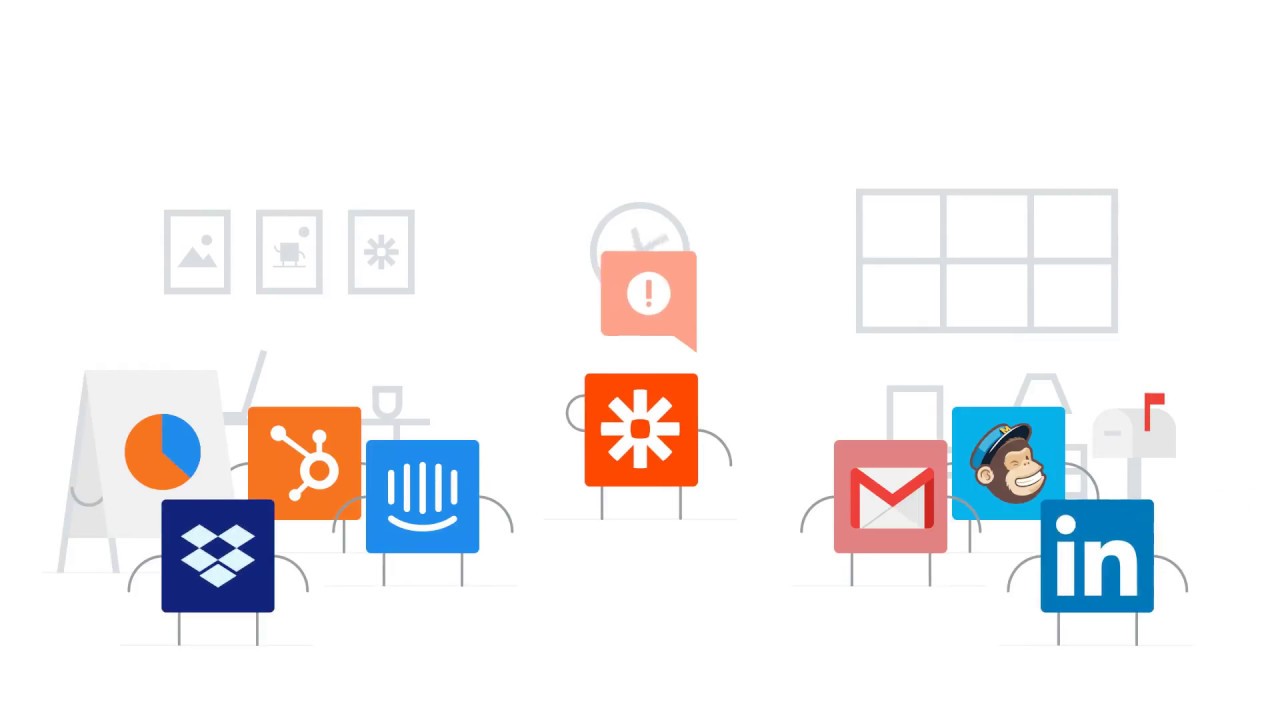 What is a Zapier integration?
A Zapier integration or "zap" is basically an automated task that runs over and over again between two online apps. A zap consists of a trigger and an action. "When this happens (Trigger), do something (Action)."
Once you have created your zap(s), Zapier will check your trigger every few minutes. If the zap is triggered, Zapier will automatically perform the action.
What are the available Zapier integrations?
To see the full list of apps that can connect with Credit Repair Cloud, click on the link below:
https://zapier.com/apps/credit-repair-cloud/integrations
Among the available options you will find tools/apps for:
Billing & Accounting

Bookmarking

Charting

CMS

CRM

Customer Support

Developer Tools

Ecommerce

Electronic Signatures

Email Marketing

Event Management

File Management

Forms

Help Desk

Instant Messaging

Lead Generation

Marketing

Payment Processing

Phone/SMS Texting

Project Management

Social

Surveys

Time Tracking
Zapier integrations are DIY (Do it yourself)
We won't be able to set up Zapier integrations for you. But, if you're having trouble with a Zapier integration, just reach out, tell us what you're trying to do, what's going wrong, what app you're working with, and what's the error you're seeing. We may ask for your Zapier login details so we can take a look and offer advice. Just ask! It's very important that you also contact the support team at the other software you're trying to integrate with. You're coordinating between a few different companies (and probably a developer, too), so understand that this all takes time, testing, and patience.
Examples of Zapier integrations we've seen
Custom Web Lead Forms

: Don't like our simple web lead forms? Want one that's more complex or does special things? Make your own with Gravity Forms, Google Forms, or WuFoo Forms and send the data to Credit Repair Cloud or your CRM via Zapier.

Click here to learn about custom forms

.




Drip email campaigns

: Start a drip campaign for new Leads, Clients, or Affiliates with

Zapier and GetDrip

.




Marketing Automation

: Add a new lead in CRC to trigger a drip campaign in your marketing automation software.

Here's an awesome article about Zapier Hacks for Marketers

. And if you want to be a serious marketer, you might want to check out HubSpot and Keap (Infusionsoft):

https://zapier.com/learn/ultimate-guide-to-crm-apps/marketing-automation-crm/


SMS Texting

: Add a new client to your CRM or CRC and have Zapier trigger an SMS text inviting them to log into the portal to sign their agreement.

We've seen Twilio used most often for this.


CRM Integrations: Want to add Clients or Affiliates to your Salesforce, Zoho, Keap (Infusionsoft), or other CRM and have them automatically appear in Credit Repair Cloud? You can do this with Zapier. When it comes to choosing a CRM you have many options. The most common Credit Repair Cloud + CRM integrations that we see are with Zoho and Salesforce. And there are also CRM's that include amazing marketing automation features, like Hubspot, Keap (Infusionsoft), and Intercom.

Other awesome Zapier resources
Zapier articles about choosing and using a CRM:
Want some other automation?
What you can do now: